Just like your car, your home comfort system needs routine maintenance to keep it running at its best. Without regular servicing, heating and cooling systems waste energy and are more likely to break down. But with the proper attention, they can keep you comfortable year-round.



Photos are examples of Products used here at Lakeshore Heating and Cooling.  Our HVAC professionals will choose the products that best fits your needs, always taking into consideration size of structure requiring installation.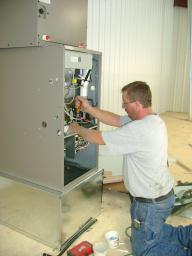 Zoning is a control system designed for the way you use your home. With a zoning system, each area of your home is given customized heating and cooling control. We want to educate homeowners about the benefits of "Zoning" and demonstrate that it can be installed affordably, without disrupting your life.