Just like your car, your home comfort system needs routine maintenance to keep it running at its best. Without regular servicing, heating and cooling systems waste energy and are more likely to break down. But with the proper attention, they can keep you comfortable year-round.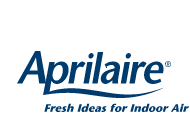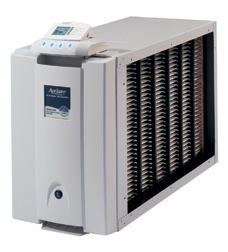 Filtration & Media Air Filters

Your ventilation system has been engineered & designed to imporve you indoor air quality by reducing during the winer time, excess humidty or other contaminants in your home and replaceing his air by fresh filtered air from  the outdoors.  During colder seasons, the units heat recovery core will reclaim the heat from the outgoing stale air and use this heat to temper the incoming fresh air, which reduces the cost of effectively ventilating your

home during winter.

Installed by your HVAC professional as part of your central heating and cooling system, the Aprilaire  Electronic Air Cleaner can help give you the cleanest, healthiest air in every room of your home.

Through patented technology, particles entering the air cleaner pass through a control electrode, which focuses and intensifies an electrical field generated by ionizing wires. The particles are charged in the electrical field and then collected on grounded micro-fiber media.

Molds. Bacteria. Yeasts. Viruses. These are naturally occurring contaminants that infiltrate every home and office on this planet. Micro-organisms are living creatures that are so small a microscope is required to view them. The Bio-Fighter® system can significantly reduce the amount of viable airborne micro-organisms found in HVAC units.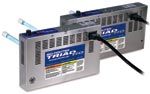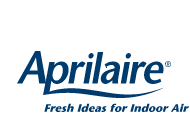 Humidity is very important in dry seasons. No moisture in the air can cause dry skin & eyes, nose bleed, static electricity (clothes clinging to you, hair clinging to your comb or brush and electric shock when you touch a metal object). Additionally, dry air can also have adverse effect on furniture items in your home.

All of this can be cured by raising the humidity in your home which can be accomplished with a humidifier connected to your hvac system. With a capable thermostat you can also control exact moisture level with the touch of a button.

Photos are examples of Products used here at Lakeshore Heating and Cooling.  Our HVAC professionals will choose the products that best fits your needs, always taking into consideration size of structure requiring installation.